Saturday, May 27, 2017
Planner Flip Through New Recollections Glittery Unicorn Planner Mini Hap...
Here is the Flip through of the Recollections Glittery Unicorn planner and the Peony Mini Happy Planner!!!!
Hello :) This week in my Recollections Planner I use the super cute and bright summer kit EK002 by The Polka Dot Planner. I just love the ch...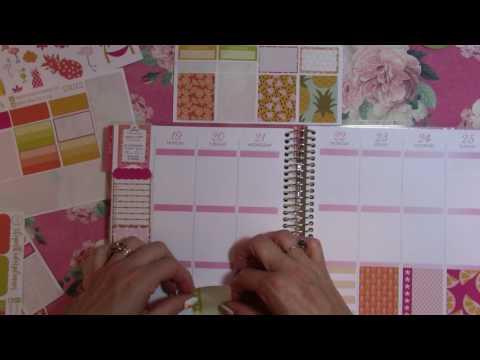 Hey Guys :) I am a new PR girl for J and J Sticker Co on Etsy! Check out the store! The stickers are so pretty, bright and cut great! ...

Hello, today I have a small order from Pink Lea Prints, Brianna Nicole Designz and The Planner Society kit for May!!!!! These are great orde...